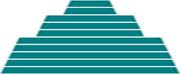 COVID-19 UPDATE
June 26, 2020
Dear Parents/Guardians, Families and Employees:
Due to the increased and sustained impact of COVID-19 in our state, AZTEC's day programs will remain temporarily closed.
Taking into consideration all the information we have received the last few months, AZTEC has and will continue to implement the following steps, adjusting as necessary:
All employees are required to wear a mask upon entering an AZTEC  facility.

Temperatures are taken upon arrival to an AZTEC facility.

Increased cleaning procedures/duties across all residential facilities.

Daily checks of our members regarding health status and immediate  reporting of any signs/symptoms.

Continued efforts to obtain protective equipment and cleaning supplies   that are immediately provided to our direct-support employees.

All outings/activities are cancelled except for essential outings such as gas or groceries.

AZTEC will continue to enforce no visitors at the home and our members will continue to shelter at home.

AZTEC is using phone calls and  emails for all external and internal meetings to avoid unnecessary face to face contact.
We continue to refer to the CDC for updated guidance and continue to be in contact with state and local health officials so timely and accurate information can guide our appropriate responses for both our members and employees. 
Please visit www.azhealth.gov/coronavirus for local information as well as www.dcd.gov/coronavirus for current updates.
All of our decisions are based on the state and federal guidance that directly corresponds with high-risk, vulnerable populations. This is a fluid situation that seemingly changes daily and AZTEC will continue to operate in the best interest of our members' health and safety. We thank everyone for understanding and a special thank you to our employees and all direct support employees that are on the front lines daily.
Vincent Ohling-Scott, Esq.
Chief Executive Officer