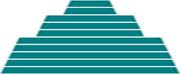 COVID-19 UPDATE
October 5, 2020
Dear Parents/Guardians, Families and Employees:
We wanted to provide you with our most recent updates regarding the reopening of our Day and Employment Programs. 
AZTEC is excited to announce that we will begin a phased reopening of our programs beginning Monday, October 12th.  We continue to be diligent in monitoring the ADHS metrics as those numbers ensure we are following specific measures to provide a structured and safe transition in our business operations
Our Phase 1 opening consists of having a limited number of members attend these programs.  As always, we will be strictly enforcing the safety protocols that have been established over the prior months to ensure our employees and members are protected.
Hopefully, with a successful Phase 1 reopening and ADHS metrics that continue to show declining numbers, AZTEC can continue forward on a path towards normalcy.  Although we can't give a definitive date on our future phases, once dates are determined we will inform you in advance.  We hope our statewide efforts at battling COVID-19 will allow it to happen soon.  For more additional information related to COVID-19, please go to www.azdhs.gov.
If you have any questions regarding these programs opening, please contact the Support Services Department.
Once again, AZTEC appreciates and thanks you for your patience.
Stay Safe !
Vincent Ohling-Scott, Esq.
Chief Executive Officer