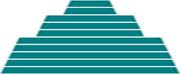 COVID-19 UPDATE
September 11, 2020
Dear Parents/Guardians, Families and Employees:
I'd like to take this opportunity to provide our most recent updates regarding AZTEC's efforts to navigate COVID-19 and some new developments regarding our programs.
Due to the ongoing efforts of Arizonans' adhering to the CDC guidelines, Arizona's numbers have declined over the last few weeks.  As a result, the Arizona Department of Health Services (ADHS) introduced some benchmarks regarding how to re-open our facilities, keeping in mind such variables as the level of spread in the community, sufficient protective equipment, COVID-19 outbreaks to name a few.
I am pleased to announce that Arizona, and more specifically Maricopa County as a whole, has reached a threshold that allows for AZTEC to commence outdoor in-person visitations at our residential facilities. We are required to adhere to very specific guidelines which we will share with you in the weeks ahead, however, we have targeted a start date for visitations towards the end of September.
Additionally, AZTEC is also planning on a gradual reopening of our DTA and Employment programs.  This means we will open with a limited number of members attending daily.  Our target date for opening these two programs is mid-October.
While more information will be forthcoming regarding specific visitation procedures and reopening of day program services, I am thankful we are able to present this as an option after many frustrating months.
I hope this provides some reassurance that our focus continues to be the health and safety of our members and employees as well as the return to normalcy within our business operations.
Stay safe.
Vincent Ohling-Scott, Esq.
Chief Executive Officer