COVID-19

Currently our Day Program Services are closed. We will provide updates when our day programs will resume services.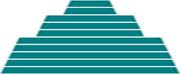 AZTEC'S UPDATE ON COVID-19 
March 13, 2020
Dear Parents/Guardians, Families and Employees:
Due to the recent outbreak of the Coronavirus (COVID-19) worldwide and the confirmed cases established in Arizona, it is necessary to provide you information regarding COVID-19 and the steps AZTEC is taking to protect the health and well-being of AZTEC members and employees from the spread of the Coronavirus (COVID-19).
The number of confirmed cases continues to increase, and presently there are nine confirmed cases of COVID-19 in Arizona and health officials expect that number to increase. Symptoms include fever, dry cough, body aches and difficulty breathing.
AZTEC will continue to use health related steps provided to staff in training, as well as implement any new procedures and recommendations provided by State and Federal authorities. As a precautionary measure, all community outings to places of mass gatherings have been cancelled. We will continue to run our programs and deliver services, adjusting as necessary unless directed otherwise by national health officials, the Arizona Department of Health Services and the Division of Developmental Disabilities.
In addition, AZTEC is making concerted efforts to have adequate supplies, medicines, hygiene products and antibacterial products to ensure our facilities can be prepared and plan for a possible disruption to daily living.
During this time, AZTEC will be reinforcing key tips from public health officials for staying healthy and to reduce the spread of the virus as follows:
* Wash hands often with soap and water for 20 seconds, (sing the 
  Happy Birthday song twice).
* Do use hot water and soap. An alternative is an alcohol-based hand      sanitizer.
* Avoid touching your eyes, nose and mouth with unwashed hands.
* Avoid close contact with people who are sick. Stay home when sick.
* Cover coughs and sneezes with a tissue and immediately throw in the     trash.
* Reinforce frequent cleaning and disinfecting of communal areas and       surfaces
* Encourage limiting of close bodily contact (hugging, handshakes etc.)
* Reinforcing universal precautions (gloves, protective equipment) 
* Social distancing and avoiding large groups of people, when possible.
Please visit www.azhealth.gov/coronavirus for local information as well as ww.cdc.gov/coronavirus for current updates.
If you have any concerns or questions, please do not hesitate to contact the AZTEC Support Services Department.
Should we be notified of necessary action that may impact our programs
and your family member, we will notify you immediately. 
Please be assured, that while we take COVID-19 most seriously, we are approaching this challenge with knowledge, training, and vigilance.  The health and safety of our members is a major priority.
On behalf of the AZTEC Board of Directors, AZTEC Administration, we will continue to monitor all ongoing updates that will directly impact our programs, members and all employees.